Create an account
Creating an account is quick, simple, and entirely free! Enter your email and create a password, and you will be on your way towards selling your first artwork.
To get started visit the Sign Up Page
Update your artist profile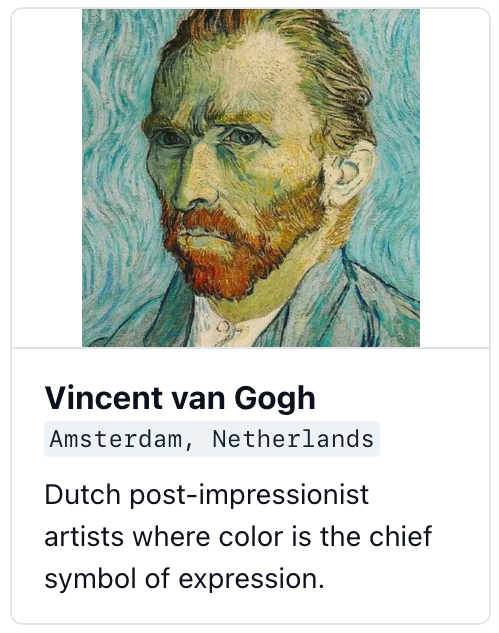 Your artist profile is how people will discover you on our website! Uploading a picture, a location, and a biography helps buyers know who they are buying artwork from and gets you started towards building your own personal page on Fokal!
Fokal provides a personalized point of sales site for every artwork and artist. Updating your artist profile gives buyers a way to read more about you and is a way to establish your own personal brand on the Fokal site! Your artist profile won't be made public until you upload your first artwork so don't stress about getting this set up right away, but its a great place to start!
The artist is just as important in the sale of a piece as the artwork itself. Let the buyers know who their purchase is supporting!
Upload your first artwork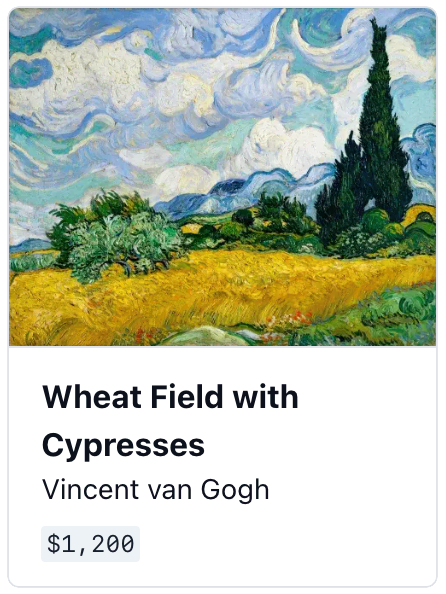 Uploading your first artwork is incredibly easy! Click the "Add Artwork" button on the inventory page of your artist dashboard and enter some basic information about your piece like name, picture, and price. Adding your first piece is how you start selling on Fokal. Once you publish your first piece, that artwork will automatically get uploaded on the Fokal marketplace for sale and make your artist profile public.
Each artwork will have its own dedicated point of sales with information about you and the artwork. Buyers can checkout directly from the Fokal website with our secure checkout system. This helps provide confidence to buyers who want to support your artwork by purchasing a piece.
Reminder that only 3% goes to our payment processor, the rest of each sale is your artist profit.
Use our tools
Once your account is all set up and you are ready to start selling, there are some other tools that you can take advantage of as a Fokal artist!
Codes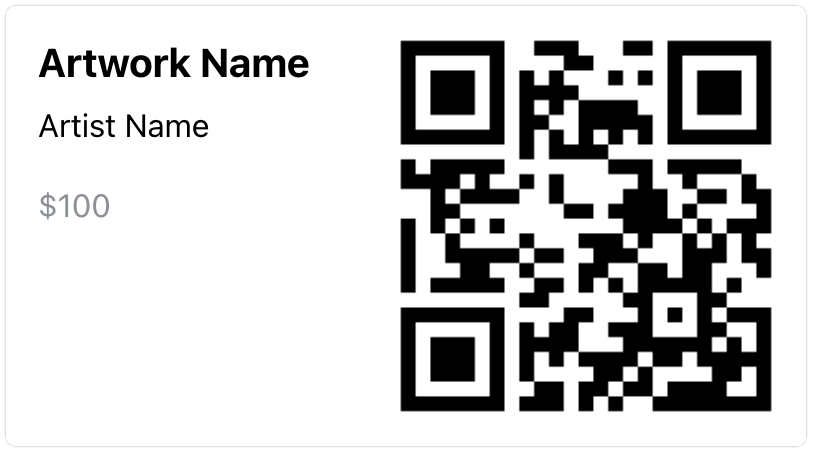 Each artwork you upload will have its own unique QR code, think of it like a fingerprint! Visit the Codes page on your artist dashboard to create and download wall cards for your artwork. Each QR code points to that artworks purchase page. These code cards are great for displaying with your artwork to help buyers easily buy your artwork. The QR codes are yours to use and won't ever change. We are excited to see all the interesting ways our artists will use their codes!
Orders
When one of your artwork sells, you will get an email notification with instructions on how to handle delivery. The sale will also show up on your orders page which is where you can see all your pending orders and mark deliveries as completed.
Payouts
No need to worry about complicated payment systems. Just link a card on Fokal and get paid out easily when an artwork sells.
What's next?
Fokal is working towards an exciting future built around your needs as an artist. We are constantly looking for feedback. With your help, a feature you need as an artist, may just show up in a future release of Fokal!
Our road map includes:
Gallery discovery
Pricing assistance
QR code insights
Join the growing community of Fokal and help us design the future of local art!